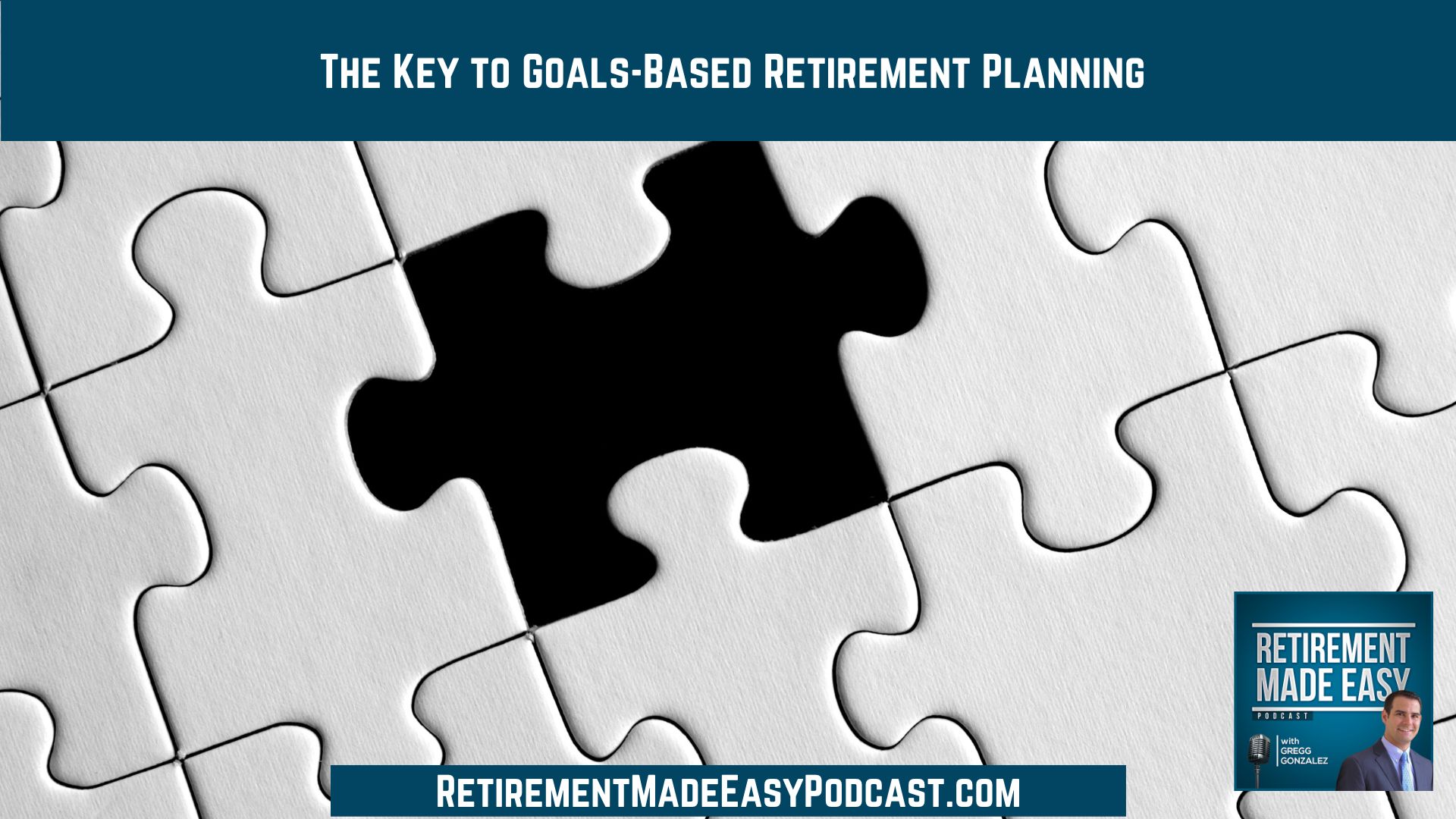 I recently had a call with a listener who had great questions—but the call didn't go as he had planned. Why? One of his main questions was point blank, "Can I retire by the end of the year?" His house was paid off. He had an emergency fund, a brokerage account, and a 401k. He felt like he was in good shape to retire so he was shocked when I told him that he wasn't ready. Find out why I told him "no" in this episode of Retirement Made Easy!
You will want to hear this episode if you are interested in…
[2:46] A conversation with a listener about goals-based retirement planning
[4:42] Some of the questions I asked "Tom" about his goals
[10:02] Why it's important to start with a vision
[12:18] Three resources to help you determine your goals
[15:45] How to get on the same page with your spouse
Some of the questions I asked "Tom" about his goals
I recently spoke with a listener I'll call "Tom." I asked Tom a series of questions during our call to help him determine if he could retire at the end of 2022. I asked him, "What are you going to do? How will you spend your time? Do you want to travel? Do you want to work part-time? What are your goals?" He was quiet for a moment and then said, "I don't know."
I asked about his wife's vision for retirement. He thought she'd want to spend more time with their grandkids, but he didn't know. He also mentioned that they had two daughters, so my next question was, "Do you plan on assisting your adult daughters financially in any way? Or grandchildren?" His answer was, "We haven't talked about that yet."
I asked if they believed in charitable giving. He said "Yes," but he was under the impression that giving would decrease in retirement. But if giving to charities is something that's a goal of yours, we can plan for it.
How will you know what success looks like if you don't have goals that are well thought out? That's why I've developed a process that is based on your goals. It's also why I ask my clients to nail down specific goals for their retirement.
Why it's important to start with a vision
Every Fortune 500 has a vision statement, many of which are available online—like Costco. Costco's vision statement is to be "A place where efficient buying and operating practices give members access to unmatched savings." All of the decisions and goals that are made by a company are based on its vision statement. Is every choice you're making getting you closer to your goals? Or moving you further away?
A famous surgeon was being honored at a dinner with an orchestra playing. During the break, he went and spoke with a trumpet player. The musician said it was an honor to meet him and shared that he was happy to be part of the event. The surgeon had practiced for 40 years and won numerous awards. But what did he say? There's nothing like playing the trumpet.
What are you passionate about? How do you see yourself living that passion in retirement?
Tom and his wife can retire when they set goals
I told Tom that I didn't think he was ready to retire because he and his wife had not set goals for their retirement. They needed to sit down and decide what they wanted to accomplish together based on what was important to them. Come up with a vision for your future with your spouse and make sure you're on the same page. What's important to each of you might be different.
I can't advise anyone whether their retirement plan will be a success if they haven't dreamed about their retirement goals. Everyone wants a retirement that's fulfilling and meaningful. You can't have that without goals. Spell out your goals and vision first. Only then can you make the financial pieces fit together. Learn more in this episode of Retirement Made Easy.
Check out the FREE resources on my website to help you plan your dream retirement!
Resources & People Mentioned
Connect With Gregg Gonzalez
Subscribe to Retirement Made Easy