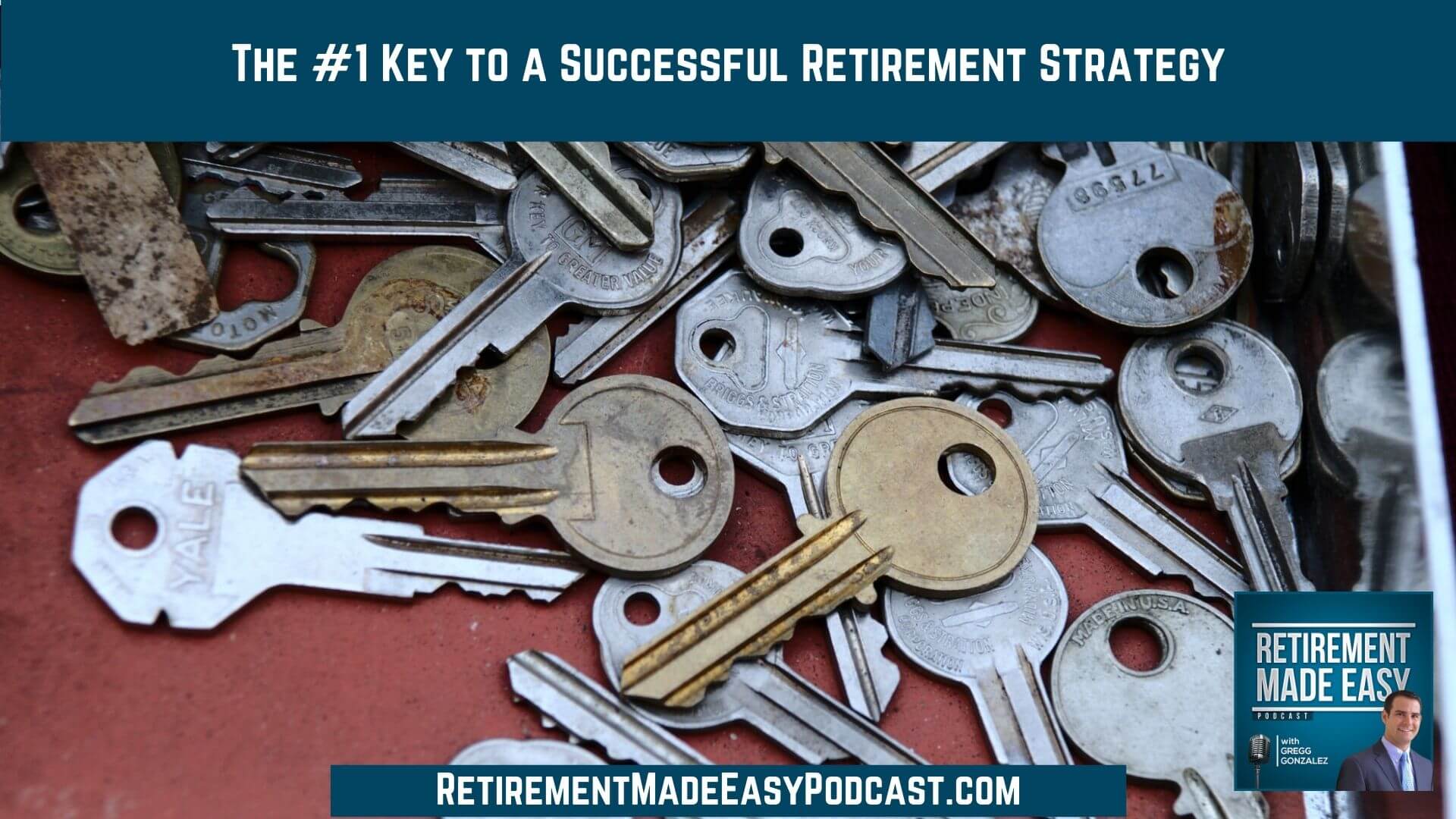 I received a call a few weeks ago from someone who wanted to interview financial advisors to help with their investments. This person asked, "Do all of your clients outperform the S&P 500?" This person assumed that outperforming the S&P 500 was the main objective of a retirement strategy. That is NOT the case. It shouldn't be your primary financial goal and certainly isn't the key to a successful retirement. So what is the ONE crucial key—the biggest factor—that leads to a successful retirement strategy? Listen to this episode of Retirement Made Easy to find out!
You will want to hear this episode if you are interested in…
[1:47] The #1 key to a Successful Retirement Strategy
[6:07] Why you NEED to write your goals down
[9:11] How to determine your retirement goals
[12:29] The market WILL fluctuate: So what do you do?
You NEED to set clear financial goals
The person I spoke with worked with a stockbroker whose expertise was picking stocks that would outperform the S&P 500. That was his value-add. But outperforming the S&P 500 is not a financial goal. You need to be clear about what your financial goals are. If you don't know what a successful retirement looks like, how do you gauge your success? When you're working with a financial planner, all of the planning you do should seek to maximize the probability of accomplishing those goals.
Write your goals down—with pen and paper
It is crucial that you write down your goals on paper. Doing so increases the likelihood of accomplishing them tenfold. A study that tracked Harvard MBA graduates showed that 84% of the graduates had no written goals. 13% had written goals but no plans. Only 3% had written goals and plans. That 3% were taking 10x than the other 97% of the class.
Writing down your financial goals is the #1 key to a successful retirement strategy.
It's not finding the lowest cost portfolio. It's not minimizing taxes. It's not the most well thought out trust. It is having clear and meaningful written goals.
A Winter Olympic athlete was training with other athletes. A development coach asked the athletes who had goals to work toward. They all raised their hands. 85% had written their goals down. But only two of the athletes had their written goals with them. Those two athletes medaled in the next Olympics. Listen as I walk you through a thought exercise on how to determine your retirement goals!
Be prepared: The market WILL fluctuate
These are your financial goals but they're also your life goals. Every decision you make should be made with these goals in mind—in the timeframe you establish. The hardest part about planning is the uncertainty of the world we live in. But your goals will not necessarily change. There will always be something that will change the world around you. So your plan may have to adjust over the years.
The reality is that the market will fluctuate. The economy will have peaks and valleys. The down markets are what throw people off course. I'd like to encourage you: don't lose focus on the reason that you're investing in the first place. That's where people make the biggest mistake. Don't allow a temporary setback to make you lose sight of your goals.
If an olympian sprains their ankle, they don't stop training. They don't give up on their goal of an Olympic medal. Their goal is what gets them through the rehabilitation and the training. Focus your vision on the destination. Know that there will be setbacks along the way and don't allow yourself to be surprised by them. Stick with your long-term plan and keep your eyes on the prize.
Connect With Gregg Gonzalez
Subscribe to Retirement Made Easy