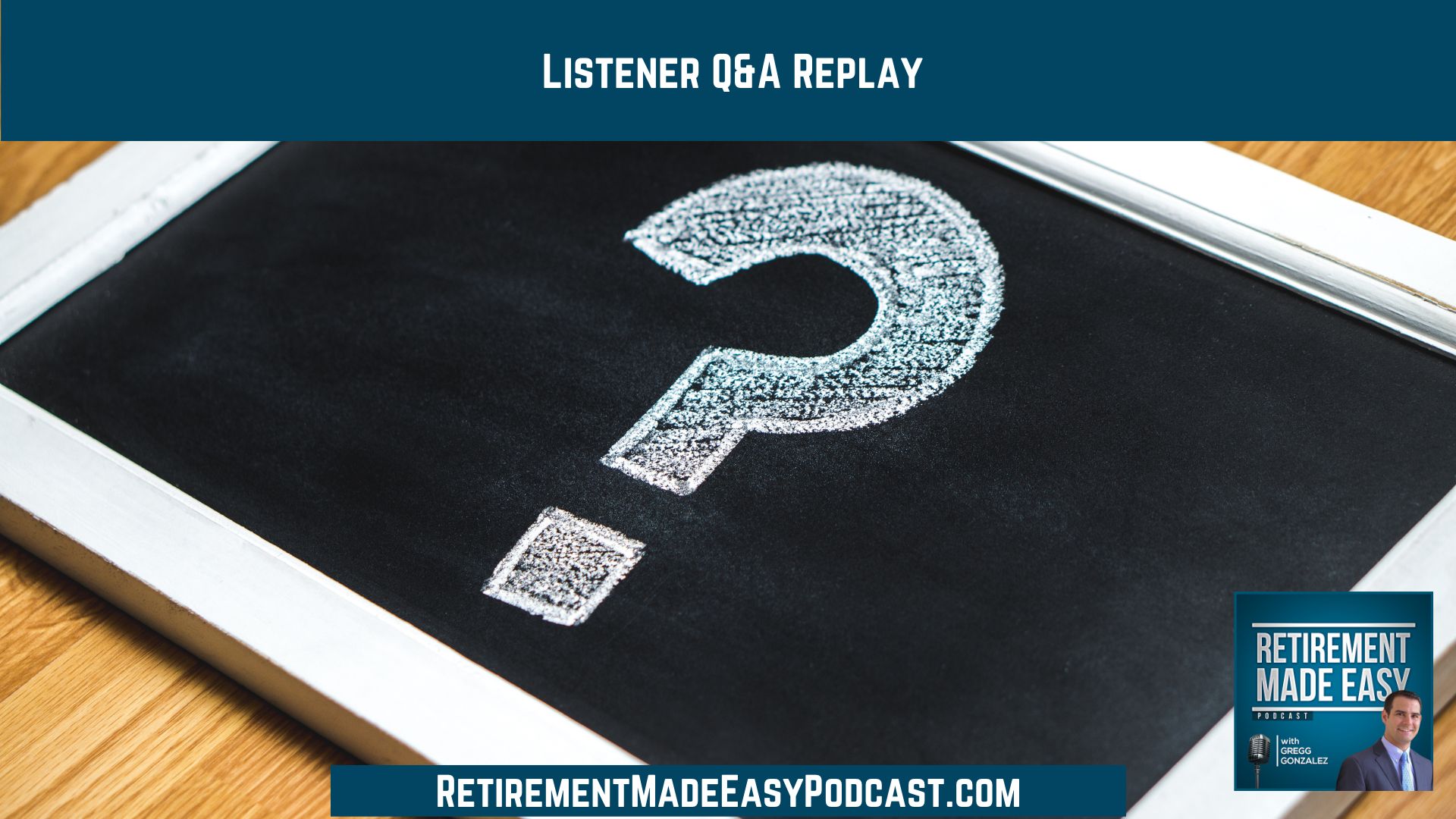 We've had so many great questions from listeners that I couldn't resist another episode where we take a look back at some of the best. From 401k matching to how advisors get paid, this episode of the Retirement Made Easy podcast will recap some important things you want to remember. Check it out!
You will want to hear this episode if you are interested in…
[1:43] Submit a question at RetirementMadeEasyPodcast.com
[3:02] Question #1: How does 401k matching work?
[6:58] Question #2: How should you claim your pension?
[9:56] Question #3: Why don't I like Wells Fargo?
[13:47] Question #4: How do advisors get paid?
How does 401k matching work?
If you roll over your old 401k from a previous employer to a new one, does the match still apply?
Let's say Jennifer had $1 million in an old 401k. She rolls it into a new 401k that offers a 5% match. She was told that she would get a $50,000 match on that $1 million. Sadly, matching doesn't apply to rollover money from a former 401k. Matching only applies to current contributions from your paycheck while you're working for your new employer.
But if you earn $100,000 at the new company, and contribute $5,000 to your 401k, your company will match it dollar-for-dollar. How does the vesting schedule work? Listen to learn about the common options.
How should you claim your pension?
Betsy is afraid that her husband's pension will default down the road. She thinks he should take the lump sum amount whereas he prefers a monthly check (because it's what his dad did). Her uncle's pension went bankrupt and his benefits got cut. Betsy points out that they won't rely on the monthly income because they're debt-free.
I have many follow-up questions. How well funded is the pension? Does it offer a partial lump sum? You could get a smaller monthly payment and a small lump sum, which would be a way for Besty and her husband to meet in the middle.
What other retirement resources do you have aside from social security? If your nest egg consists of this lump sum pension, then it may make more sense to take the lump sum. Without more information, this is the best answer I can give!
How do advisors get paid?
Advisors typically get paid in three different ways:
Some advisors get paid via commission: You purchase an investment product and they make a commission. I think this is a conflict of interest. Listen to find out why!
Hourly planning fees: I charge $200 an hour for some financial planning, similar to an attorney. Many advisors aren't allowed to charge hourly.
An advisory fee arrangement: This is a flat annual fee that's broken up quarterly and taken out of the investment account(s). If you're dissatisfied, you can stop paying the fee and move elsewhere. The fee is typically somewhere between 1–1.5%.
The final option is typically how I'm compensated for my work. I answer another question in this episode. Give it a listen!
Resources & People Mentioned
Connect With Gregg Gonzalez
Subscribe to Retirement Made Easy